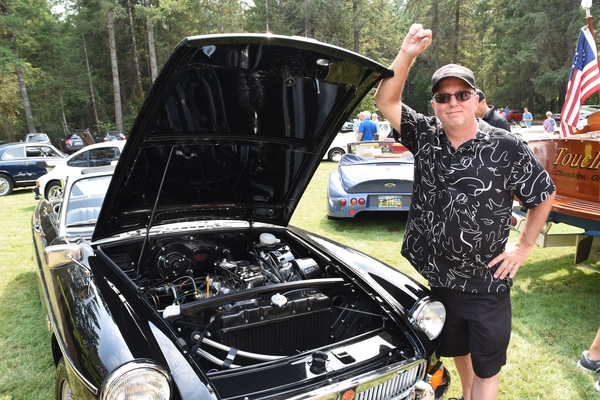 Troy Stroud
Safety Director
My dad had a logging company, and safety was always a major concern. When he retired, I had the opportunity to take over the business. At the same time, I applied to be a loss control consultant for the Associated Oregon Loggers (AOL) to provide safety services for 230 logging companies. I got the job and sold the company and went to work at AOL for 8 years. I became more and more interested in safety. I did 15 to 20 hours of continuing education on safety each year to keep my license current. This allowed me to continue to build my knowledge.
After AOL I worked for the Murphy Company, and learned more about plywood mills, and heavy industrial facilities. Eventually I saw the ad for Essex. It was an easy transition to provide safety for construction.
During my spare time Iím a mechanic, focused on car restoration. Iíve restored a number of 1960ís era MGBs and won awards for them. I spent 5 Ĺ years restoring my 1969 MGB. I enjoy cooking, especially barbeque. I also spend time working on our lawn and garden, building waterfalls, ponds, and decks. Iíve got a great family and enjoy spending time with them between projects.