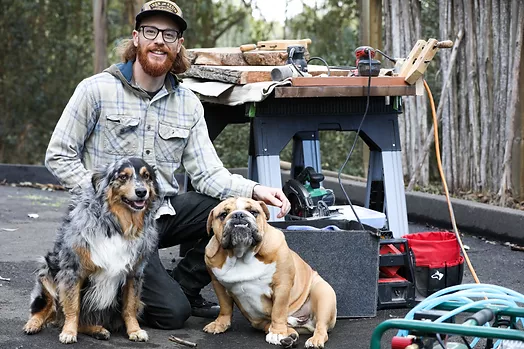 Kurtis Nelson
Project Manager/Estimator
I was raised in a small town in Southern Idaho. My parents were middle school teachers. Summers for me meant finding a job, with the limited options of farming/agriculture or construction. Lucky for me, my father was a contractor when he wasnít teaching. We built a house every summer. I wasnít getting paid unless my tool belt was on. I worked on wood framing, finish carpentry, and exterior finishes all summer long. That developed my passion for and fundamental background in construction.
I graduated from Gooding High School. After exploring other career options, I decided construction was a great choice for me. I relocated to the Salt Lake City area and attended Utah Valley University, where I earned a bachelorís degree in Construction Management. I worked part-time for some of the local General Contractors while I studied.
After graduating I was already working for a nation-wide general contractor, so I went from being part-time to full-time. I worked on projects ranging from $10 million to over $100 million.
I recently coached High School Track & Field (Long Distance & High Jump) before relocating from Idaho for my job as a Project Manager / Estimator at Essex. It made for a fun and relatable transition moving to a city recognized as Track Town USA. Iíve never lived in Oregon before but so far I like the outdoor culture and everyone at work has been very friendly making my transition to a new state much more enjoyable.
Iíve always had a passion for outdoor adventure sports. I enjoy skiing/snowboarding, mountain biking, and rock climbing. I cycle through the sports depending on the season and my mood.