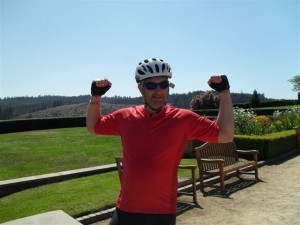 Jon Mattheisen
Field Operations Manager
I was born in Texas and raised on a cattle and horse ranch. I moved to Junction City when I was 12 and graduated from Junction City High School. After high school I played basketball at a junior college in Idaho. Once I figured out I was not going to be an NBA superstar, I joined the Army, and was in an Army Ranger unit.
After getting out of the Army I worked as a carpenter and finished my degree in business. I worked for a short time in the insurance industry, which I absolutely hated. I went back into construction working as a carpenter for a couple outstanding general contractors that afforded me opportunities to be a crane operator, heavy equipment operator, carpenter foremen, assistant superintendent, project engineer, superintendent, and an estimator.
I worked for Essex starting back in 1990 as a framing subcontractor when Jon Texter was still running projects. I came to work at Essex in the spring of 2007 and love it here. It has provided me the opportunity to grow and develop my talents. I love that we get to work in a team setting with the employees and the owners of the projects to help the projects succeed.
I have work in South Korea and Japan.
I love to travel and spend time with my son and daughter.