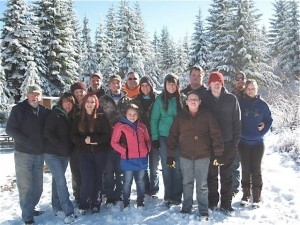 Corbett Stewart LEED GA
Senior Estimator
I graduated from Oregon State University in 2015, and at the age of 22 began working for Essex General Construction as an Estimator.
I come from a long line of Oregonians and was born and raised in Lane County. Growing up I found myself in and around construction, and from an early age I knew that I wanted to build a career in the industry. At the same time I held a deep desire to attend and graduate from Oregon State University like so many in my family had done before me.
While attending college I interned with various construction companies all over the state. By my senior year I was working two jobs in construction while being a full-time student. By the time I graduated I had acquired a bachelorís degree in Construction Engineering Management, a minor in Business Administration, and had completed enough Land Surveying courses to sit for the Surveying Exam.
Iíve learned that the most important things in my life are my family, my friends and my community. I decided that I really wanted to work for a local contractor and better my community one project at a time. Going to work for Essex has given me the chance to do exactly that.
Outside of the office I enjoy working at the Bohemia Park in Cottage Grove, bowling with family and friends in our bowling league, and reading as many books as possible with my dog curled up next to me. But, my absolute favorite pastime is spending time working, riding, and camping in the Umpqua National Forest. Thereís no place like home.