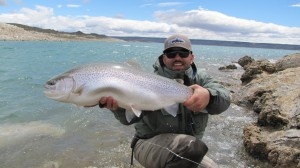 Bo Oswald LEED AP
President
I joined Essex in 2015 to help build our team in Portland.
When I was young I grew up on 10 acres and spent many a day building tree houses, forts and hay mazes with my brothers and childhood friends. In high school I worked as a laborer and a very unskilled carpenter and at sixteen I started a landscaping business with my best friend. This is where my love for both business and construction began. After working as a commercial construction laborer and concrete cutter during college I knew my career path and the industry I wanted to be a part of – commercial construction.
Following college I worked for a large commercial general contractor and then as an in house construction & development manager for a privately held company. Following that and prior to joining Essex, I started and ran a construction management, inspection and consulting firm for over seven years. Clients relied on our firm to monitor their commercial construction projects throughout the Northwest.
Construction is tangible and real. It brings smart and tremendously capable people together for a common goal while leveraging both our experience and innovation. Managing our projects takes detail, diligence, urgency and a relentless drive for efficiency. We are committed to all of these things and I look forward to building buildings and relationships as a part of Essex for many years to come.
While not at work, I enjoy spending time with my family, fishing, bird hunting, skiing, traveling and working on our property just south of Portland. My beautiful wife Krista and I have three amazing children (Chloe, Grady & Cormac) who keep us busy and are the center of our lives.