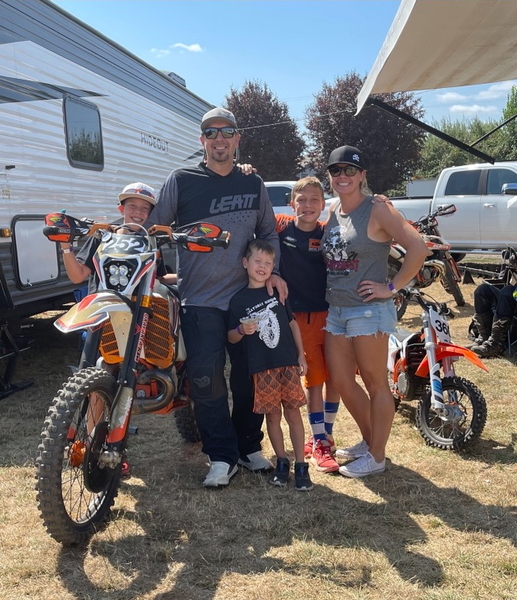 Billy Phillips
Director of Business Development
Iím a 5th generation Oregonian. My fatherís family came from Ireland in the late 1800ís and settled on property outside of Harrisburg that I grew up on . It was great growing up in a farming community and I started working on local farms at age 12. I went to Oregon State and the University of Idaho and studied forestry engineering / timber harvesting, which gave me my first feel for construction while building logging roads. During my college career, I was equally interested in both forestry and construction and kept switching my major. In the end I graduated with a B.S. in forestry, and then went directly to work in construction.
I worked for Andersen Construction for 11 years, starting as a Project Engineer. I then had the opportunity to become a Project Manager, Business Development Manager and eventually a senior leader, that helped start and operate their Eugene office. During my time at Andersen, I also worked on the development side of the business, filling the role of an Ownerís Rep.
Then the opportunity came to join Reynolds Electric as their Vice President to help grow their commercial construction business. I eventually became their President and CEO. During my five years at Reynolds, we experienced exponential growth. We acquired Kevin Cohen Plumbing and started an underground company along with growing the electrical company. Another venture I pursued over the years was investing in residential Real Estate, where weíd buy, renovate, build and flip houses.
Iíve been fortunate to have learned so much over the years from these experiences and wanted to get back to my roots in general construction and development. I love the full cycle of the development and building process from building the relationships early in the process before a shovel hits the ground to the final completion of a project and the last piece of furniture is moved in.
When I had decided to make a move back to general construction Essex is where I wanted to land. The Essex team brings a highly collaborative approach to the construction process that truly resonates with me. Theyíve got a great reputation in the community, from quality construction and fairness with clients to their amazing role as a community supporter.
When Iím not working my family is my top priority. My wife Laura and I have three amazing boys, who are all active in various sports and activities, depending on the season. Iím a dirt bike and snowboard enthusiast. Laura and I are big believers in leading active lifestyles. We enjoy our sports, working on our home and property, and spending time with family and friends.