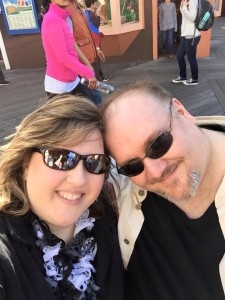 Bette Crittenden CDT
HR & Contracts Manager
I joined Essex in August 2000
Iím the oldest of 6 kids and grew up in a small town in Kentucky called Bowling Green. My first introduction to construction was working for a small construction company as their receptionist right out of high school. I loved the family feel of the business and the fast-paced environment of commercial construction. I was hooked and stayed with them for over 3 years.
In 1998, I met Martin in Atlanta, GA at a Barbershop Harmony Convention. Not barbers, we sing for fun and compete!! Martin was from Eugene, OR and after visiting the area and falling in love with the scenery; I decided a year later to leave family and friends and move to be with him.
The first task I had to tackle when moving to this beautiful area was finding a job. Missing my small construction family back in Kentucky, I decided to start calling contractors to see if they were hiring. I loved Essex logo and their name popped out at me in the phone book. I called, two interviews later, I got the job.
After having held many positions within the company, my new job title is PreConstruction Coordinator. I work with the Estimating Department on preconstruction procedures, bidding documents, contract documents for owners and subcontractors, as well as procedural development for the department.
I love to read, sing, hang out with friends, visit family and travel as much as possible.