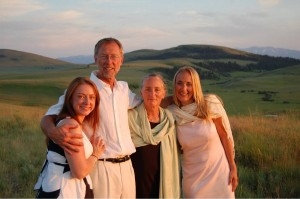 Mark Bruer
Vice President
I joined Essex in December 1999
I have been building in the Eugene area for most of my adult life. I have worked for other commercial contractors, had my own business and have passionately pursued building knowledge for many years. Now that I am too senile and frail to swing a hammer I manage projects.
I began working with Essex in 2000. I had some trepidation about giving up my independence to become an employee again. But as I came to know many of the Essex family, my reservations gave way to enthusiasm. The beauty of our company is our common bond, our shared values and commitment to improvement.
Building is part of my essence. I believe this is a profession you have to be wired to do. I somewhat jokingly say there is only one way to get out of the building business and that is to die.
After graduating from college with a degree in English I realized I wanted something different from an academic's life. I thought working with my hands seemed like a great idea at the time. Now many years, tons of lumber, loads of concrete, miles of 2×4's, and barrels of nails later I have returned to my youth. Now I sit all day typing and studying prints.
Besides my wonderful family I have two passions: wood and water. I live in the forest. I build with lumber. And I craft furniture from logs I mill. Working in my woodshop is very gratifying now that I have learned to slow down and accept that it will never be perfect.
My other passion is all things water: skiing , kayaking, and most of all swimming. I am an ardent lap swimmer. Whenever I see water my first thought is "can I swim it?" Fortunately, I have a few cautionary brain cells left and most of the time I splash back and forth in the safe confines of our local pools.