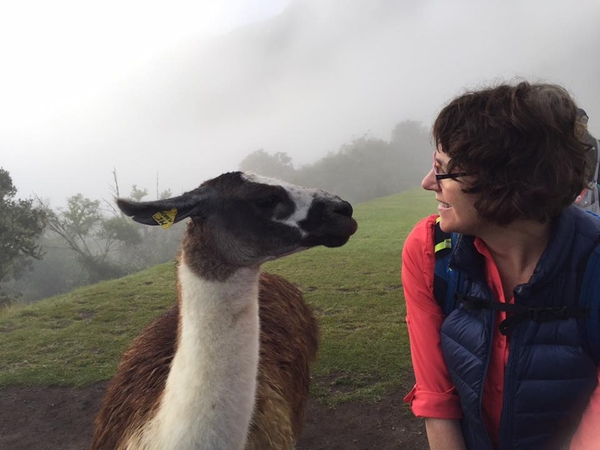 Jodi Sommers CPSM, LEED GA
Marketing Manager
I joined Essex in June 2013
I am Essexís first Marketing Manager. I also manage our non-profit giving, help with employee engagement and community relations. I bring years of marketing experience to Essex, including almost twenty years working with architects, engineers and contractors from Georgia to Oregon. I graduated from the University of Florida with a bachelorís degree in marketing, and have worked in my field ever since. I am an active member of SMPS - The Society for Marketing Professional Services. I am a Lane County Master Recycler and have been active in a number of local non-profits focused on the environment and helping the under-served in our community.
When Iím not at work, I enjoy traveling and spending time with my husband Jay and our sons, Logan and Cole. I live in the coast range west of Eugene on five forested acres. I enjoy the outdoors, and spend free time hiking, gardening and gathering mushrooms. I love to cook and entertain, and am an avid reader. My book club has been meeting regularly for many years. My other passion is volunteering for local non-profits.
I feel so lucky to be working at Essex. It feels like Iíve died and gone to employee heaven. My job is to promote Essex, and sometimes I feel I need to contain my enthusiasm so it doesnít overwhelm people or seem Ďput on.í The truth is I love working for a company of caring, intelligent people who support their clients, the community and each other, and understand that great communications and standing behind your work are essential to both business and personal success.