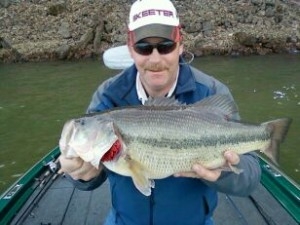 Ron Spencer
Project Superintendent
I joined Essex in December 1999.
I am a Project Superintendent at Essex. I started working in commercial construction part-time during my junior year in high school. After high school I began working on multi-family housing projects and some commercial buildings. I started my own business in 1989, restoring and adding earthquake reinforcing to Victorian style homes that are abundant in Humboldt County, California. In 1991 the desire to see new places brought me to Lane County. After a short stint in residential construction I joined the family at Essex and have been here ever since, growing with the company from a carpenter to a superintendent.
I was married in 1994 to a wonderful woman, Robin, and have three wonderful daughters, Niki, Shelbi and Tori.
Living in the Northwest has allowed me to do all of the things I truly enjoy. When not at work you can usually find me fishing in bass tournaments, hunting, target shooting or golfing during the day, while several evenings are spent at the race track watching the cars battle for position.
If asked about a favorite story or memory in my life at Essex I would have to say there are far too many to come up with just one. There are all of the company picnics that I could use to fill a book with funny stories. On the job there have been so many milestones that I have seen through the years to add to the list. Most importantly I think, have been the clients I have been fortunate to have worked with at Essex. Many of them have become friends. These friendships have gone on long after the warranties expired.