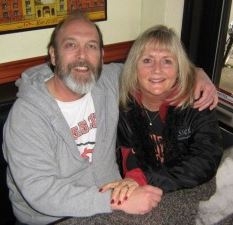 Rhonda Tiger
Project Accountant
I have worked for Essex since 1999. I am an Oregon native, graduating from high school here in Eugene and have my B.S. degree from Pepperdine University in Los Angeles. I have lived in southern California, Denver, New York City and 10 years in Israel, where my twin boys Gilad and Boaz were born. My husband and best friend, Kerry May, is a published writer of poetry, screenplays, novels and short stories.
I had a couple of years experience in residential construction but really got bitten by the "construction bug" after joining the team at Essex. I am a Project Accountant. In my years at Essex, I have done just about every office job, including payroll, subcontract administration, creating brochures and receptionist. For over a decade, I have prepared the award-winning monthly newsletter of the Willamette valley Chapter of the Construction Specifications Institute, The Documentor.
This is by far the best company I've ever worked for. My co-workers are family, I love what I do and I'm appreciated. I really wish that everyone could work with such people. It's pretty special.
I am a HUGE Duck football fan, love to read (real books, not on computers), garden, watch movies and just spend time with my wonderful husband and the rest of my family.
I think the funniest thing that's happened during my time here was a case of me causing the mirth—I took a bid down to Drain years ago when cell phone coverage wasn't nearly so good and I was so afraid I'd get out of range, that every ten minutes I would radio in and ask 'Can you hear me now?' I didn't know it, but everyone in the office had a pretty good laugh at my expense and it still comes up from time to time. Good times.