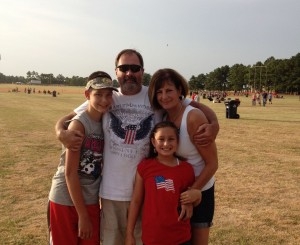 John Shannon CDT
Project Superintendent
I am a Project Superintendent at Essex. This is my second term as a member of the Essex team. I took a five-year turn in my career path by way of Tennessee and six southern states, while supporting my daughter, two awesome grandkids and my son-in-law while he was deployed in a war zone four times.
I am passionate about building and construction. I completed the carpenter's apprenticeship program as a journeyman carpenter in 1974, and worked as a union carpenter for many years in Alaska and Oregon.
Having an interest in geology, I attended the University of Nevada, Las Vegas, thinking a career in rocks and dirt might be in my future, but the call of wild Alaska was louder. I lived there for six years. I was fortunate to have many adventures in Alaska, even commercial salmon fishing for three summers in Bristol Bay. I also worked for the State of Alaska in the Parks Department before deciding to become a carpenter.
I met my lovely wife, Connie, in Anchorage and married her in 1975. We have one daughter, Nichole who is married to an Army Chinook helicopter pilot, Ryan. We have two amazing grandkids, Blake and Brooklyn who are our joy. Our other child is Buddy, our French Brittany Spaniel. He is a really cool dog and a lot of fun.
I have been an avid bow hunter and enjoy it as much today as when I first got involved. Time spent with friends in the woods is priceless. My second passion is riding my Harley. While working in the south, I had the opportunity to ride all over the gulf and the east coast. I enjoyed exploring these parts of our country, and visiting historic places like Gettysburg and other civil war battle sites.
I have had many great and memorable experiences while working at Essex. Early one morning I arrived on a job site to find the Sheriff's department camped out looking for a gun that was involved in a shootout and stashed on my job site. On another occasion, a subcontractor's employee thought it would be funny to pour gas on a high platform lift they were using and then light it on fire. Well it destroyed the lift and almost got us kicked off the job. Police searched all over and finally found him hunkered down behind a building a few miles away. But honestly, though these stories were exciting, pride in the craftsmanship of our work force is what keeps me doing this work. I'm proud of every building I've built.